Download


American Aerospace & Defense Summit 2022 - Program (684.7 KiB)
december 7, 2022
* JOIN US FOR THE PRE-EVENT HAPPY HOUR on december 6, 2022 FROM 6:00 PM – 7:00 PM
Delegate Registration and Networking Breakfast
Chair's Welcome and Opening Remarks
Supply Chain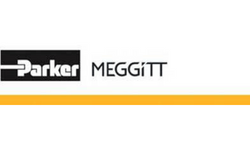 Gerry Janicki
VP, Strategy
Meggitt Defense Systems

Manufacturing & Engineering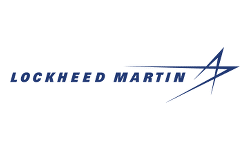 Paul Koether
Director, Joint All Domain Operations
Lockheed Martin

Quality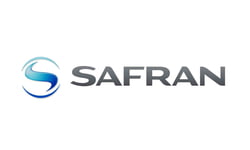 Joanne Rapuano
Senior Counsel, Global Trade and Compliance
Safran USA

Opening Keynote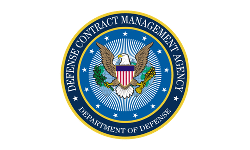 LTG David Bassett
Director
Defense Contract Management Agency (DCMA)

Empowering Tactical Modernization Across the Defense Industry
Discussing current strategies and objectives at the DCMA
Providing acquisition insight supporting affordability and readiness
Meeting performance requirements at the right cost and time
Supporting the Army's tactical network through critical modernization techniques
Case study: How the Mentor-Protégé Program enables both small and large businesses fill unique niches and develop technical capabilities
View More
available: Slides | Video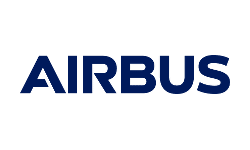 Amanda Simpson
VP, Research and Technology
Airbus Americas

Pivoting Post Pandemic: How Efficiency and Sustainability Can Rebuild Air Travel
Bringing a focus back on sustainability: discussing the latest trends and innovations we're leveraging
Analyzing the benefits of strategic partnerships and how they foster innovation
How hydrogen-fuelled engines can become the future of fuel
Case study: How sustainable and efficient jets can become the future of air travel in a post-pandemic world
View More
available: Slides | Video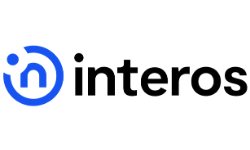 Tim White
Aerospace and Defense Industry Principal
Interos

Refreshments, Networking, and Pre-Arranged 1-2-1 Meetings
Supply Chain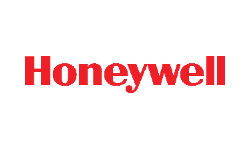 Greg McDavid
VP, Strategic Sourcing
Honeywell Aerospace

Empowering our Supply Chain and Capitalizing on the Return of Air Travel
What does it mean to maintain a resilient supply chain?
Building on a backlog and preparing for the future of travel
Motivating our supply chain to achieve excellence
Engaging with suppliers to mitigate business environmental, social and governance (ESG) risks, improve sustainable product performance and reduce inefficiencies in our operations
View More
available: Slides | Video
Manufacturing & Engineering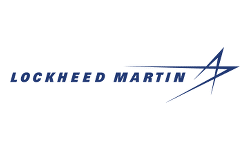 Paul Koether
Director, Joint All Domain Operations
Lockheed Martin

Using AI to Maximize Safety, Performance, and Situational Awareness
Analyzing the current state of AI in the industry
Detailing a roadmap on deploying AI successfully
Discussing how aerospace and defense companies can leverage the capabilities of AI
Case Study: How Lockheed Martin is working to advance trusted technologies, with examples from the Lockheed Martin Space portfolio
View More
available: Slides | Video
Quality
Marisela Reyes
VP, Total Quality, Boeing Defense, Space and Security
The Boeing Company

Driving Quality Excellence and Adopting Standardized Best Practices Across the Organization
Discussing driving quality excellence and adopting best standardized practices across the organization
Highlighting effective supplier quality strategy elements, as well as fundamentals that must be in place, to realistically reduce risk, increase cost savings, and improve supplier quality
Using lean manufacturing and value streams that lead to opportunities to cut costs and increase efficiency
Case study: How Boeing is using the One Boeing Production System to foster a culture of quality and excellence
View More
available: Slides | Video
Supply Chain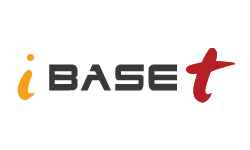 Tim Romley
Solution Engineer
iBASEt

Manufacturing & Engineering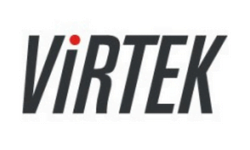 Sean Francoz
Director, Product Management
Virtek Vision

CREATING EFFICIENCIES AND FLEXIBILITY IN MANUFACTURING WITH LASER TECHNOLOGY
Meeting accuracy and precision requirements needed in complex manufacturing
Creating flexible workcell configurations with mobile workstations
Increasing efficiency and productivity without sacrificing quality
Making manufacturing processes more accessible and easy to understand
The power of vision and laser-based solutions create efficiencies to bridge the skills gap
View More
available: Slides | Video
Quality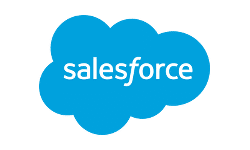 Raj Shankar
VP, Digital Transformation and GTM
Salesforce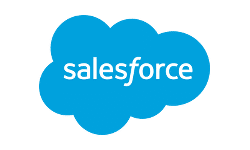 David Gruenberg
Lead Solution Engineer, Aerospace and Defense
Salesforce

Lunch & Learn Roundtable Discussions and Open Seating Lunch
Benefit from additional learning by joining a moderated roundtable discussion on pressing issues in the industry. Registration is required, and attendance for moderated roundtables on Day 1 is limited to attendees and speakers. Choose from: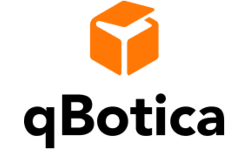 Mahesh Vinayagam
CEO
qBotica

UTILIZING AUTOMATION AS A SERVICE THAT ENABLES AND EMPOWERS YOUR FINANCE, ACCOUNTING, ORDER PROCESSING, AND SUPPLY CHAIN PROCESSES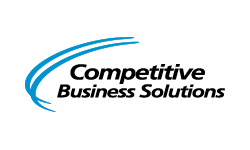 Keith Yeater
Vice President
Competitive Business Solutions

Blending E-Learning with In-Person Training Designed for Today's Ever Changing Work Environment

Robert Warren Bean
Director, Business Development
Kubotek3D

Supply Chain Synchronization of Critical Product Definition Data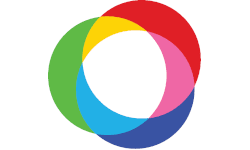 Jeff Evernham
VP, Product Strategy
Sinequa

How The Search Cloud Can Connect Your Organization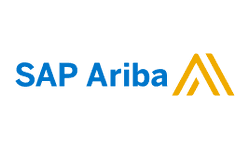 Jeffrey Garrett
Value Advisory Director, SAP Intelligent Spend and Business Network
SAP Ariba

Supply Chain Resilience: Is Supply Chain Driving to Results or Driving You Crazy?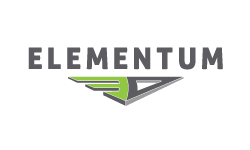 Dr. Jacob Nuechterlein
President and Founder
Elementum 3D

3D Printing Aerospace Grade Alloys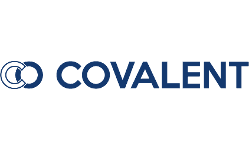 Mandy Galaxia
Customer Success Manager
Covalent Networks

ACCELERATING THE DEVELOPMENT OF TECHNICAL CAPABILITIES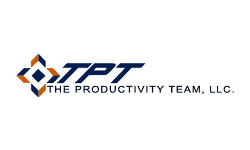 Paul Fontaine
Director, Operations
The Productivity Team

Asset management and TLCM Tool life cycle management
Plenary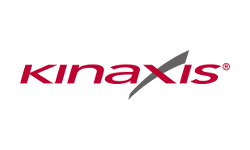 Andrew Boyle
Business Consultant
Kinaxis

Revolutionizing Your Supply Chain And Delivering Agility
Evolving past siloed planning techniques to foster great collaboration
Achieve end-to-end visibility to respond quickly to disruptions and plan with agility
Manage complexity of BOMs and adapt to shifting demand and limited supply to best deliver on-time, in full
Streamlining processes with automation to better allocate resources to focus on emerging challenges
View More
available: Slides | Video
Supply Chain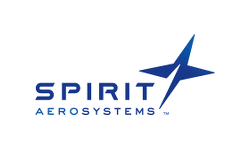 Alan Young
CPO and VP, Fabrication
Spirit AeroSystems

Current Strategies Improving Supply Chain Performance, Operations, and Logistics
How have we dealt with the supply constraints in a time of demand and backlogs?
Further developing key strategies and tools that are building more sustainable operations and logistics
Working with external partners and suppliers to continuously push material and product innovation
Exploring key technologies, digital tools, and supply chain integration systems that are continuously optimizing day-to-day logistics
How has the COVID-19 pandemic altered traditional supply chain practices, and what are some key takeaways to building stronger processes for the future?
View More
available: Slides | Video
Manufacturing & Engineering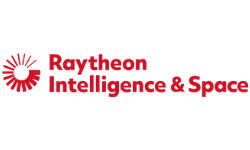 Matt Magaña
VP, Space Systems
Raytheon Technologies

Shooting for the Stars: Developing an Accessible Space Environment
Developing strategies to make space more accessible and affordable
Analyzing and leveraging data from Earth and space to stay agile and disruptive in a fast changing industry
Preparing for and protecting major LEO (Low Earth Orbit) constellations
Case Study: Discussing how Raytheon is partnering with non-traditional companies to integrate the best commercial software into existing defense systems
View More
available: Slides | Video
Quality
John Schneider
VP, Space Operations
Aerojet Rocketdyne

Transforming Quality Culture while enabling Lean development
How Aerojet Rocketdyne instills a culture of continuous improvement
Adapting Advanced Product Quality Planning to transform Aerojet Rocketdyne
Addressing the impact of common cause variation in a low volume / mixed model business
Unifying and updating processes to stay agile in a fast changing environment
Case Study: How adapting APQP has yielded results for Aerojet Rocketdyne
View More
available: Slides | Video
Happy Hour, Networking and Pre-Arranged 1-2-1 Meetings
Plenary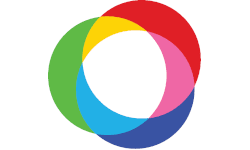 Jeff Evernham
VP, Product Strategy
Sinequa

Randa Milliron

CEO and Co-Founder
Interorbital Systems


Roderick Milliron

CTO and Co-Founder
Interorbital Systems

The Future of Defense: Looking at How Small Satellites and Launchers Can Shift the Industry
Manufacturing small, cost effective rockets that can be launched from anywhere
How Interorbital's launch vehicles allow for agile responses to threats
Discussing our methodology for designing rockets and looking at the future of launches
Case Study: How Interorbital Systems' is working to launch small satellite constellations to be more resilient and cost effective in space
View More
available: Slides | Video
Supply Chain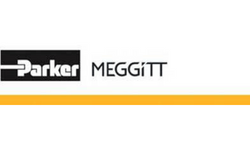 Gerry Janicki
VP, Strategy
Meggitt Defense Systems

Manufacturing & Engineering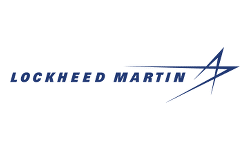 Paul Koether
Director, Joint All Domain Operations
Lockheed Martin

Quality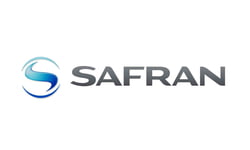 Joanne Rapuano
Senior Counsel, Global Trade and Compliance
Safran USA

Networking drinks reception